4Minute : Why / Huh (Videos)
4Minute is back in full force with a Japanese language single called "Why". I have to say that I find it incredibly sad that the Korean music industry is bulldozing through Japan and shoving native Japanese singers off the charts. Not sad as in disheartening but sad in that it really seems like Japan is losing it's grip on the area of pop music and they don't seem to care. Who do they have that can even compete? Morning Musume? Please .... they just can't even compare on this level of serious sexiness, style, and musicianship. It's not only 4Minute, but several other Korean groups are releasing Japanese language songs into Japan as well. Pretty soon the Japanese pop chart is going to be known as the Korean Pop Chart Junior.
You all know I love 4Minute, and while I can't say that I've absolutely loved all of their songs, I haven't been disappointed with the last few. I would have liked "Why" to be a bit stronger for a Japanese single but as it stands it's catchy and it has all those familiar elements that will make it a quick hit. However, I have to state that I feel strongly that
"Muzik"
and "Huh" are much better representations of how powerful 4Minute is as a group. "Huh", quite simply, is the ABSOLUTE JAM and it never fails to make me scream in ecstasy when I listen to it. "Why", by comparison, is like a kiddie ride for musical babies who can't handle the real shit.
Check out "Huh" below!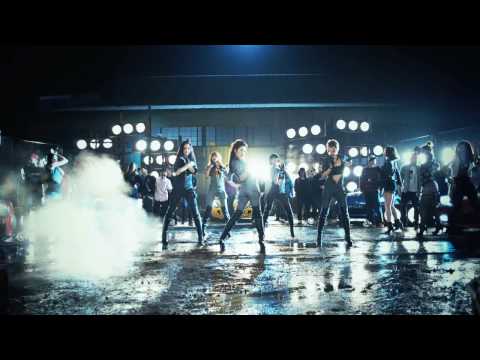 JpopAsia:
4Minute@JpopAsia
Wiki:
4Minute@Wikipedia